DeFouw Digital Deal Maker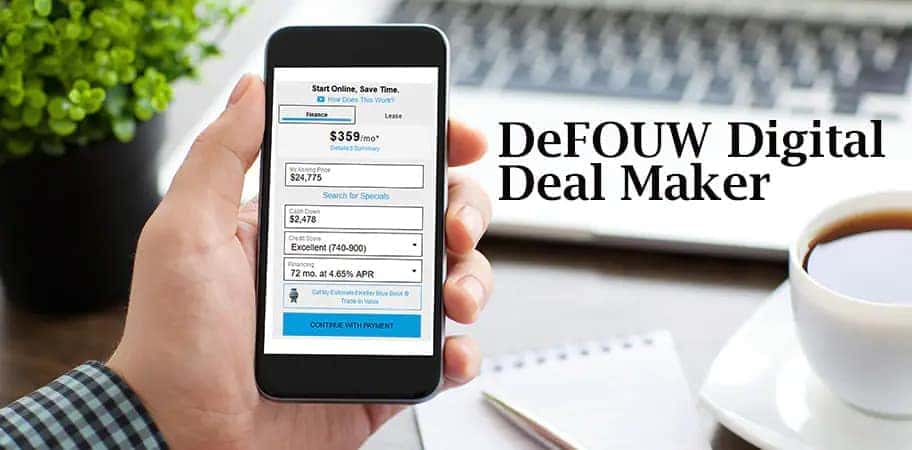 Introducing DeFOUW Digital Deal Maker – A Digitally Innovative Car Buying Experience
Interested in saving time when it comes to shopping for your next vehicle? Here at DEFOUW Automotive, our team is devoted to making your dealership experience in Lafayette highly efficient and effective. And with our DeFOUW Digital Deal Maker, allowing you to manage everything from custom payments to trade-in evaluations and financing applications online, you can speed up the process it takes to officially receive the keys and flash a smile when pulling off our dealer lot.
Explore your Options with DeFOUW Digital Deal Maker
Customize Your Payments
Ready to configure a monthly payment range you feel comfortable with? Take everything from down payments to interest rates, term lengths and more into full account with this customize my payment DeFOUW Digital Deal Maker tool. This online car buying resource helps you narrow down options and feel comfortable about the specific price you'll pay with the proper context factored in.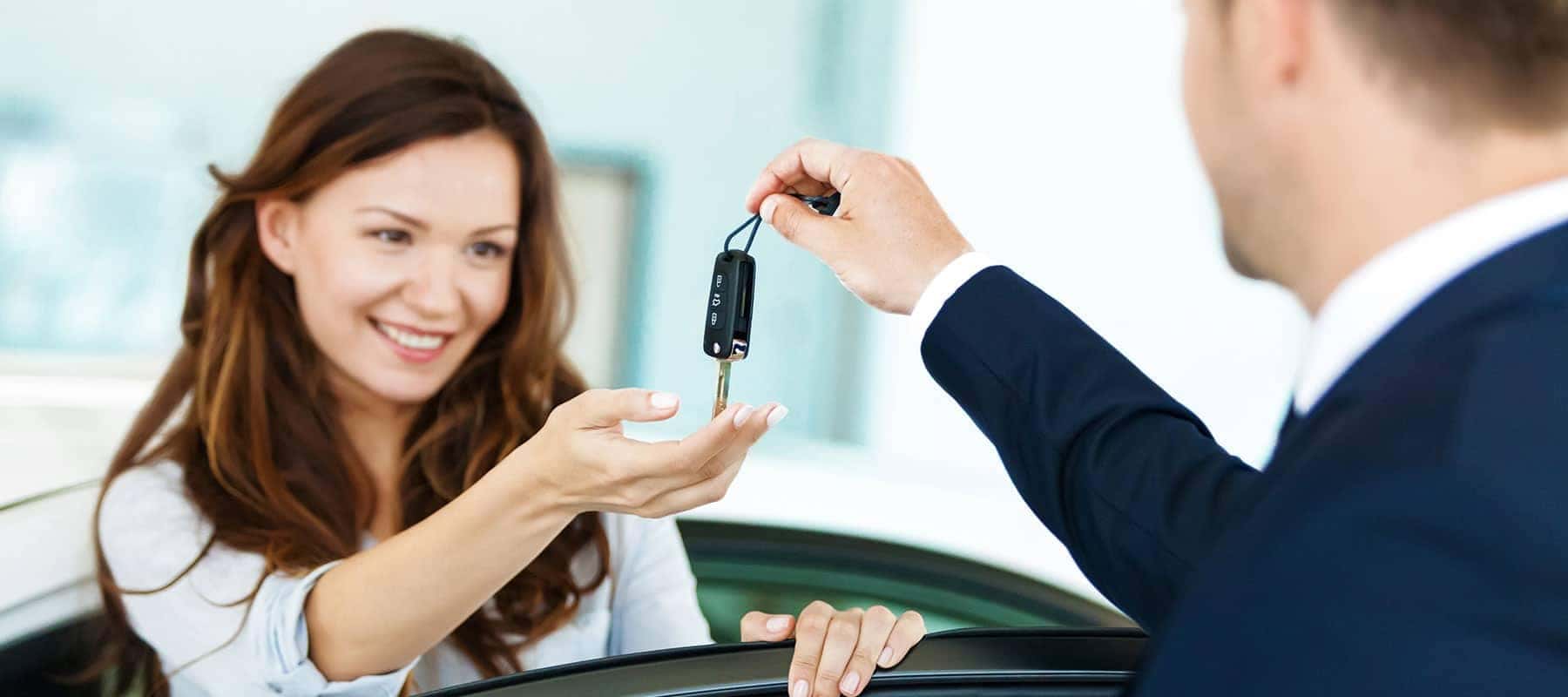 Value Your Trade-In
Planning to apply the value of your current car to your next deal here in Lafayette? Receive a fair market trade-in value estimate in just a matter of moments after submitting some details that cover your vehicle's background and condition. This estimate – utilizing data and industry insights – serves as an objective alternative to properly assess what your daily driver is worth.
Apply for Financing
Filling out a financing application manually can take extensive time and require a trip into the dealership for processing. But with a digital finance application tool, ready-to-use as part of our DeFOUW Digital Deal Maker options, you can save results and complete this auto loan form on your own terms. The best part? Our finance experts will process these details during regular business hours, getting back to you with the results and follow-up steps accordingly.

Schedule a Test Drive
Want to set up a test drive preview of a vehicle you're intrigued by from respective new Chevrolet, new BMW and pre-owned lineups? Line up your schedule, the specific car you wish to spend some time behind the wheel of, and other relevant details with our DeFOUW Digital Deal Maker online scheduler. With this option, you can avoid spending time reviewing these details over the phone and generate an appointment on the book in just seconds time.
Have questions about our DeFOUW Digital Deal Maker and these difference-making online car buying tools? Reach out to our team today or stop by our dealer location here in Lafayette, IN to meet with a team member. We look forward to discussing more of the innovative advantages presented by these online automotive options!
DeFouw Nissan of Lafayette is located at:
1 N Creasy Ln • Lafayette, IN 47905